I have to thank my Dad for getting me to appreciate coffee. Actually my parents are pretty much responsible for my huge appetite and love of food. I was fortunate enough that my parents loved to travel with us kids. I'm pretty sure that's where my love affair of food started. I can remember our annual summer holidays in Europe sat in the back of the car with crates of beer and bottles of wine as foot rests and if you opened the boot you were met with a strong aroma of cheese and charcuterie. I feel lucky that my parents introduced me to a whole range of different foods and the highlight of all our holidays was always trying new and local foods.
So coffee, I think it all started when my Dad purchased a burr coffee grinder attachment for the old Kenwood mixer that to this day is still working. I hope my kitchen appliances last that well! Every Sunday my Dad would grind some beans and the waft of fresh coffee would prove even more tempting than lying in bed. Yes it was that good. It's a Sunday tradition that remains to this day and holds nothing but fond memories for me.
Throughout university I drank coffee but mainly as a tool to keep me awake and I did own a French press but Tea was the king in all the houses I lived in. What can I say I'm a Brit! In fact it wasn't until I travelled to Vietnam that I had another coffee epiphany and really started to drink more of the black gold. Living in China, getting hold of good coffee was a little bit tricky although I did drink a fair amount of natively ground Yunnan coffee, which wasn't fantastic, but it definitely did the job.
Whilst living in China, I was lucky enough to visit a coffee growing region on the island of Hainan. It was a fascinating trip photographing how coffee was grown and to learn and actually see where coffee comes from. It was the first time for me to see actual coffee growing and the ripe red cherries that get picked and processed before roasting.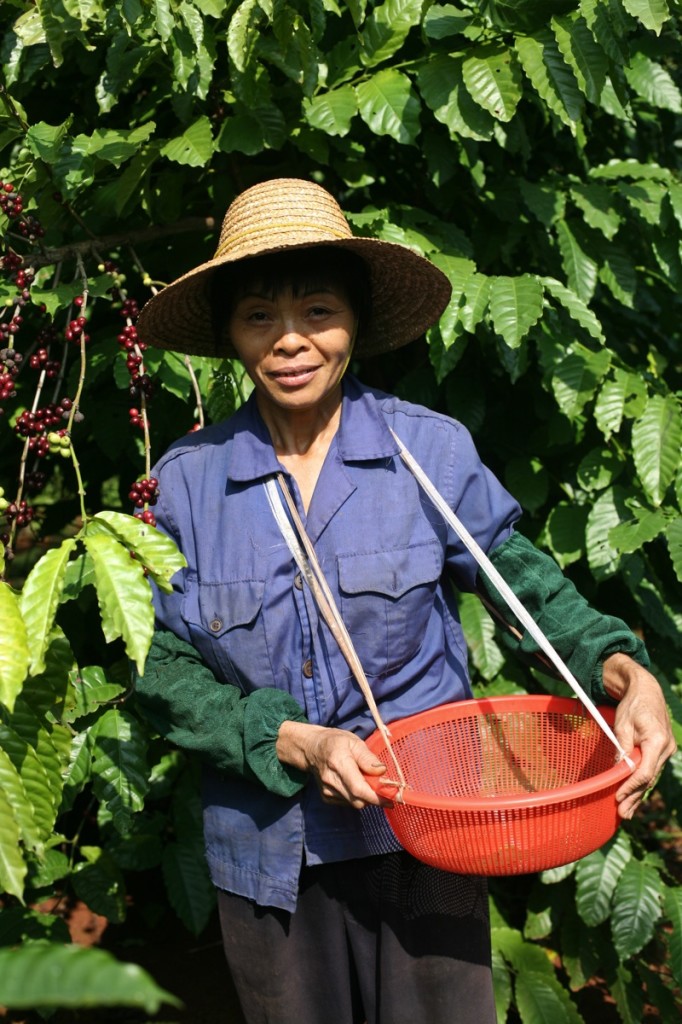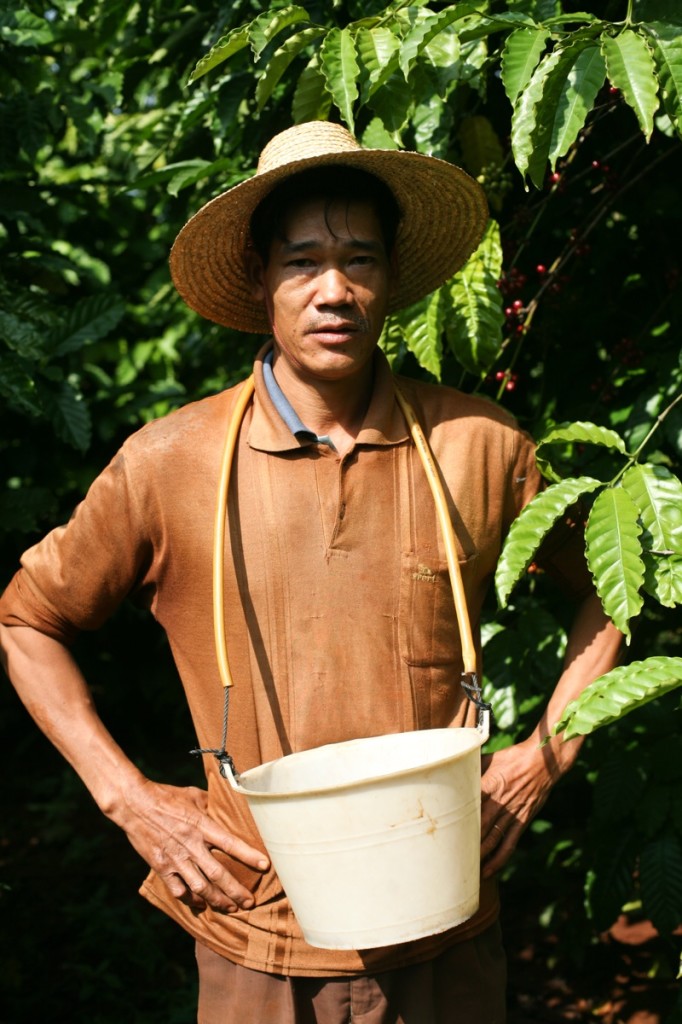 It was a real eye opener to see how coffee was grown, harvested, processed and roasted. I think is isn't just coffee but most people now have a disconnect with food and drink. By that I mean they see the finished product in the supermarket all neatly packaged but have no idea where it came from, how and who it was raised by or farmed. It's something that I hope will change and it's one of the main reasons why we wanted to try and help support Kalsada.
Since moving to the Philippines, I've invested in a coffee grinder and started to search out good quality locally grown Filipino coffee beans. This meant trying a number of different beans and also being introduced to the lovely folks at Kalsada. They are working with coffee farmers in the Philippines to try and raise the standard of coffee they produce and also to build infrastructure in the coffee growing communities to make the industry more sustainable. I was surprised to learn that Filipino coffee really was exported to the US as far back as the early 1900's.
I love this Kalsada postcard showing Filipino coffee being sold in Pike Place market more than 60 years before Starbucks opened its first store at the same market.
I really admire the fact they are trying to be totally transparent by including the farmers' names on their packaging and the dedication to the farm to cup story is admirable.
We reached out to them to see if we could be part of that story and were really excited when they agreed.
This meant another trip to the mountains and that meant carrying all our gear on our backs. I can easily say that the best camera related purchase I've made over the past few years has been a rolling camera bag – specifically the Think Tank Airport International. It has made travelling with camera gear and also jobs within urban areas a breeze. My back is very very grateful.
However with jobs in remote areas taking a rolling back isn't really an option and so it's back to my trusty back pack. To give you an idea of what gear I take on a job here's a little photo. It's amazing just how much gear you can get into this Lowe Pro DSLR Video Pack 350 AW.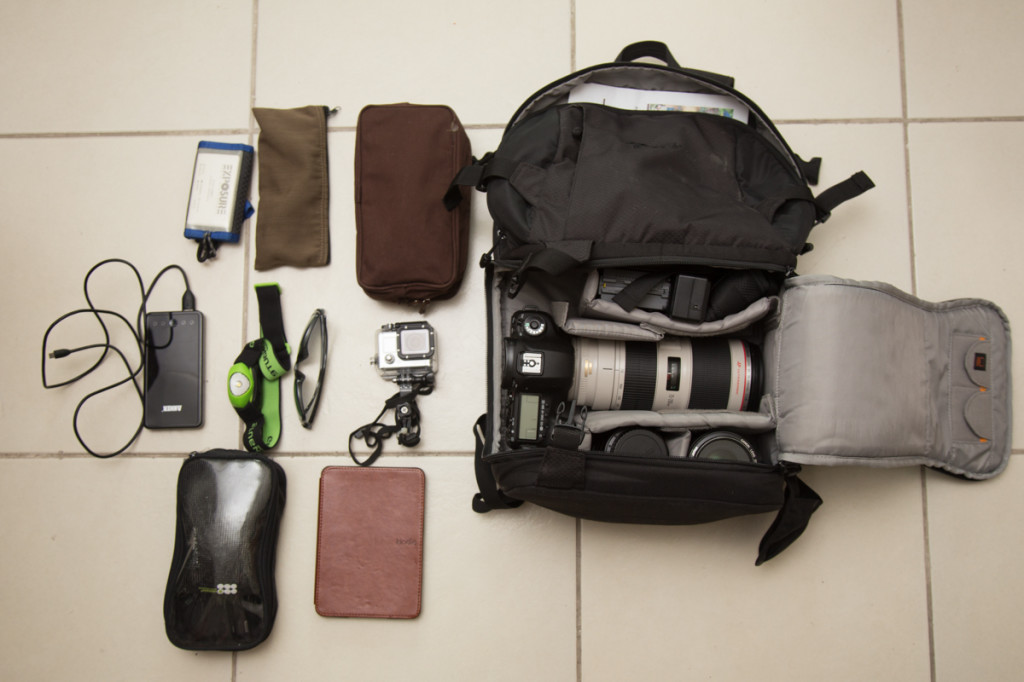 The bag itself is comfortable to carry around all day but it is very heavy when full with gear. To find out just how heavy and what exactly is in my bag we'll be blogging about what gear we use later on this week so stay tuned.
So we travelled to Baguio to meet Carmel, Lacey, Tere and Rod to meet with some coffee farmers and to produce a video to tell the story of the farmers and Kalsada. It was a really fun trip and the mountains really are stunning.
It was also a real eye opener to see just how hard life is for Filipino coffee farmers and just how much work is needed to try and raise their standard of living. I just hope that all their work farming great coffee is appreciated and Kalsada can hopefully make a difference in their lives so they can really benefit from the amazing coffee they grow. Below is Auntie Doris and her family on her small coffee farm in Atok.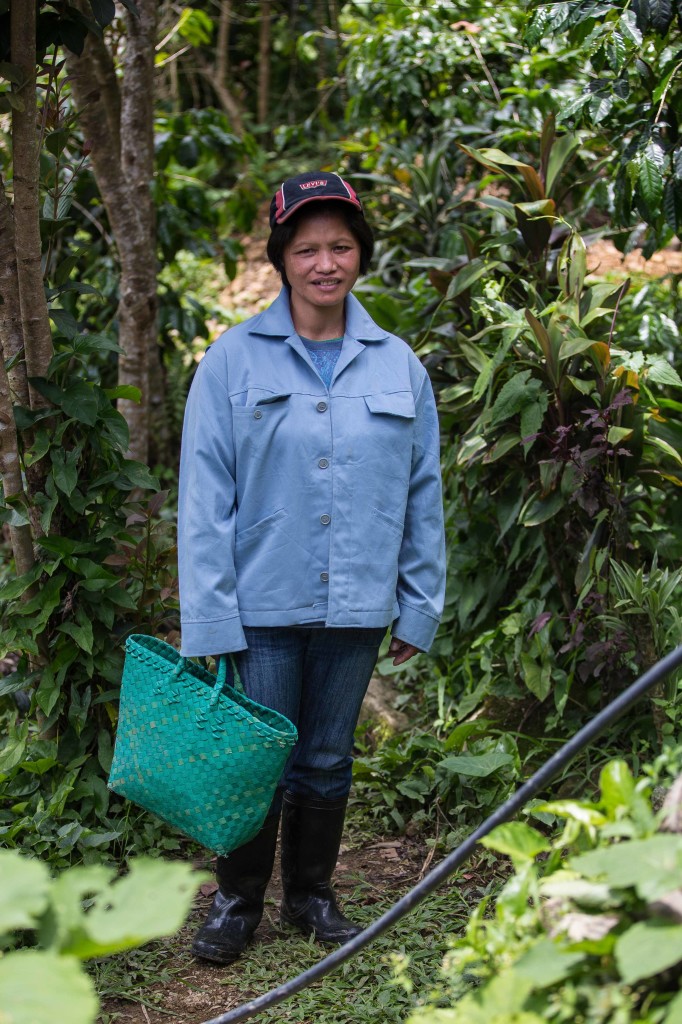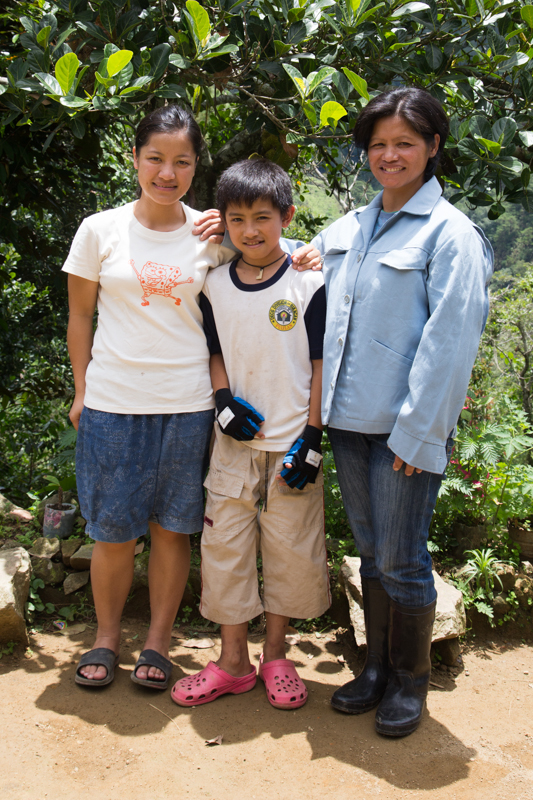 We were lucky enough to interview a few farmers and also visit the foremost expert on Arabica coffee in the Philippines. Professor Macanes of Benguet State University.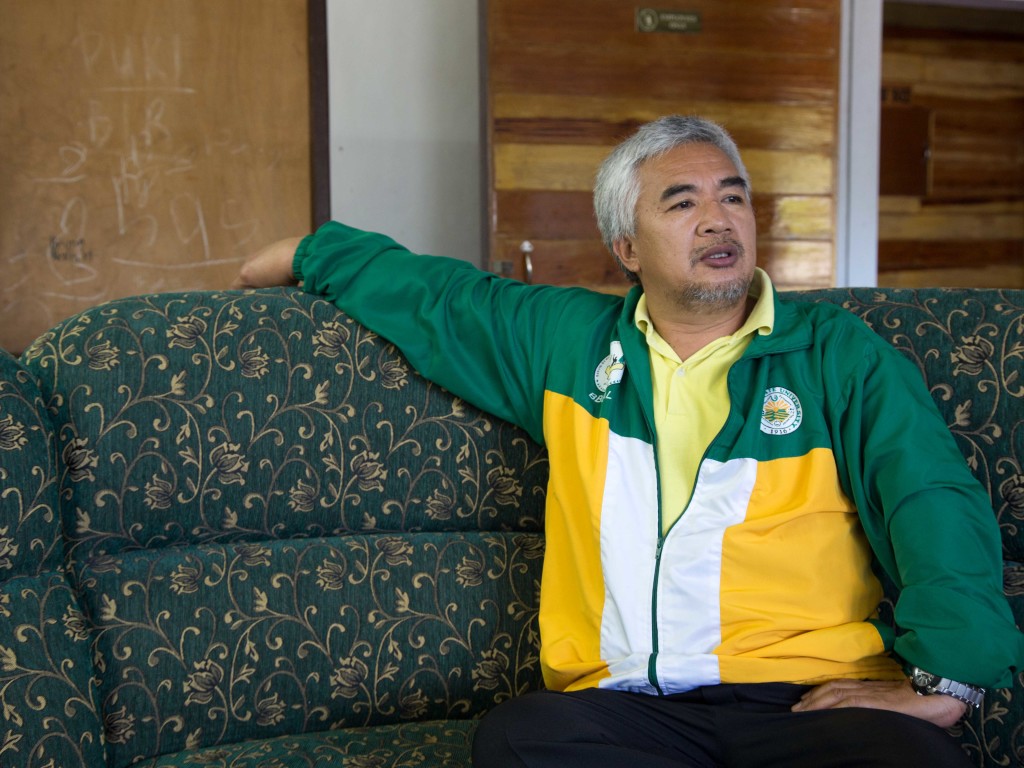 He was frank but very optimistic about the future of the Filipino coffee industry and I just hope when people take a sip out of their cappuccino, latte or espresso in one of the newly opened specialist coffee shops they take a moment to think about the farmers who toiled the land to farm the fantastic coffee the Philippines is producing.
That brings me to something that I do find slightly irritating here in the food and beverage industry in Manila. All the top places and trendy bars hardly seem to interested in working with or showcasing local produce. I mean, I see hardly any cocktail bars really working with local ingredients which is a big shame. For instance why in the world aren't cocktail bars working with coconuts mangos, pineapple, calamansi, cacao or Filipino coffee to create innovative, unique twists on classic drinks. Not to mention they have some of the best sugar in the world but I haven't seen any interesting syrups or cocktails taking advantage of this.
Whilst I'm going on a little rant I'd also single out Ateneo De Manila, one of the top universities in the Philippines. I have the pleasure of teaching there at the Asian Center for Journalism. You won't believe me when I tell you this but there isn't a coffee shop on campus. The only options for coffee are a vending machine or 3 in 1. Seriously I can't think of a better place for a coffee shop than a private university with affluent students. There used to be a place on campus but it has gone and hasn't been replaced. Please please somebody change this. I want to be able to buy a good cup of coffee that helps support the Filipino industry when I'm teaching.
The choice and number of boutique coffee shops in Manila has grown in the past year which is a great for coffee lovers. But how many of the huge number of speciality coffee shops are even selling Filipino coffee or even bothering to source or look for quality coffee beans? I, for one, hope that Kalsada's work can really push the coffee and beverage industry here in the Philippines to look closer to home for ingredients and inspiration as it really would benefit the whole country.
Peter
—
My first memory of coffee is drinking spoonfuls from my mom's black coffee with sugar. On ordinary days, it would just be instant Nescafe grounds, with Coffee Mate and lots of sugar. But on special occasions, grandmother would whip out the prized Taster's Choice for house visitors to drink.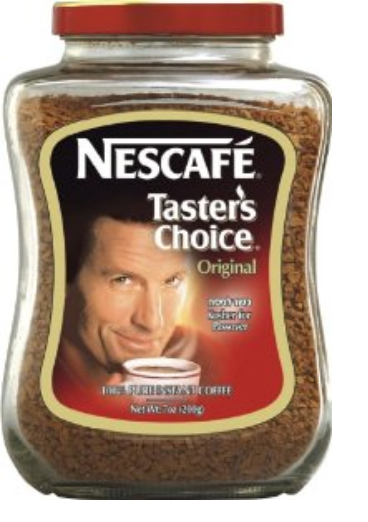 As I've said in our Katipunan blog, like beer, coffee choices were limited in the Philippines. When I grew up it was instant coffee or 3 in 1.  Things started to change 17 years ago,when Starbucks opened its first shop in the Philippines. Who had heard of coffee presses, aeropresses and other coffee paraphernalia before then?
I only started caring about coffee when I started dating Peter. I'm quite happy with instant coffee grounds and coffee mate or milk. But whatever is available, I'm down with it.
Our trip with Kalsada coffee was an eye opener. These farmers have a small plot of land and harvest coffee only once a year, and if their coffee isn't up to standards, where else would they get their money from?
I have no answer to Peter's question about  why local coffee shops aren't supporting local farmers but instead buying imported coffee beans. Could it be because Pinoy consumers love their PX brands? I'm not really sure, but it's nice to see that finally local brands with local products are starting to emerge and that their branding is getting better.
I am crossing my fingers for Kalsada and hope that they'd be able to champion the coffee industry to an international level. I see a lot of passion between them and they sincerely want the Filipino coffee farmers to succeed.
The video will be coming soon! =)
Geraldine
To find out more about Kalsada and their amazing work visit : http://kalsada.org