For our first assignment we travelled to the Cordillera mountains to tell the story of Whang Od, a 95-year old traditional Kalinga tattoo artist. We produced a video story for Assignment Asia, a new program by CCTV focusing on stories from across Asia. Whang Od is possibly the "last" artist who practices the art of batok.
Batok is a Kalinga way of tattooing, hitting a small bamboo stick onto another with a lemon thorn attached to one end to pierce the skin. Charcoal from pots and pans is used as ink, mixed with water to make a paste. It really is about using what tools are available to hand and this technique has not changed for hundreds of years.
Our journey was not easy, we had to first take a bus from Manila to Tabuk City, (12 hours ) a mini-bus from Tabuk to Tinglayan (3 hours), followed by a one hour jeepney ride to the foot of the mountain, THEN hike up the mountain (3 hours) to meet Whang Od. If the travelling itself wasn't enough we also had to carry 20 kilos of photo/video equipment on our backs!!
It was all worthwhile once we got to the village. Spectacular views, clean fresh air more than made up for the time spent travelling.
We first travelled to Buscalan village 2 years ago and we were so happy that we could again stay with the Palicas family, they are the most hospitable, accommodating, and friendliest family to home stay with! The mother, Abu, is hilarious! She's always smiling and cracking jokes!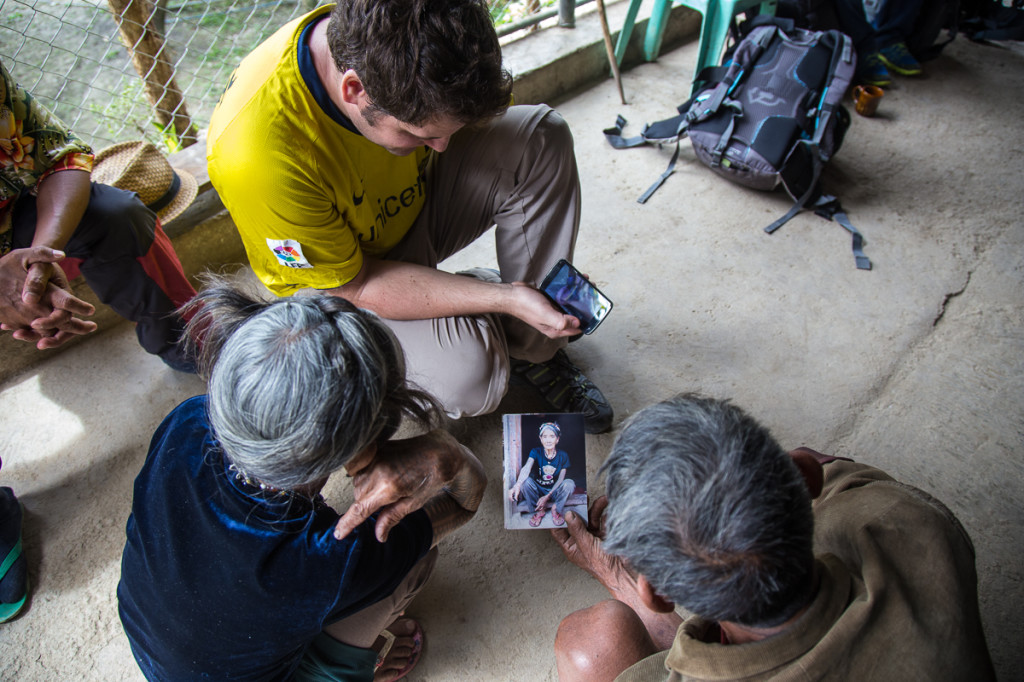 We spent the first afternoon talking and looking at the photos we had printed for the family and other village member. They had a good laugh and I think really appreciated seeing some of the photographs we took on our previous visit. Giving them their photos really helped us as many friends and extended family members of the village came to have a look at the photos and it made shooting video over the next few days much much easier.
One of the most touching moments on the trip came when we found out that one of the elderly tattooed ladies had died since we last visited and so we went to pay our respects and give the family a portrait. It was a humbling moment and despite not being able to communicate in the local dialect we both understood each other emotionally and even though the gift was a small 5×7 print its emotional value was high and it just goes to show the power of photography.
There were several challenges to shooting this video story. First finding a quiet place to interview Whang Od would be a challenge. The houses are very close to each other and there are dozens of chickens and pigs wandering around all the time. As well as the animals all the kids love the camera and are constantly trying to look at themselves and have fun so keep them at bay for 10-15 minutes was a real challenge!
The major concern though was whether Whang Od would be willing or even capable of doing an interview. She's 95 after all. Would she have trouble understanding us, through our interpreter? Does she get tired easily? Would we be able to film her tattooing? Does she still tattoo? Thankfully Whang Od was brilliant allowing us to film her tattooing and the interview went better than we could have imagines she was even cracking jokes during the interview. She really is an amazing and inspirational lady still as sharp as ever at 95!
Lastly, before out trip, we were trying to contact Grace Palicas, Whang Od's 18-year-old grand niece who took an interest in the art of batok, but to no reply. We were hoping that we see her there, though our chances are slim. Thankfully, Grace had just returned to the village and despite being a little shy at first actually opened up and really enjoyed the filming.
For all the unknowns, just about everything worked out well the weather was excellent and not too cold. Grace and Whang Od were really comfortable around the camera and we came away with some excellent footage. The video has been edited and is now waiting for broadcast on CCTV News sometime this year! We'll keep you up updated and will post the video once it has aired.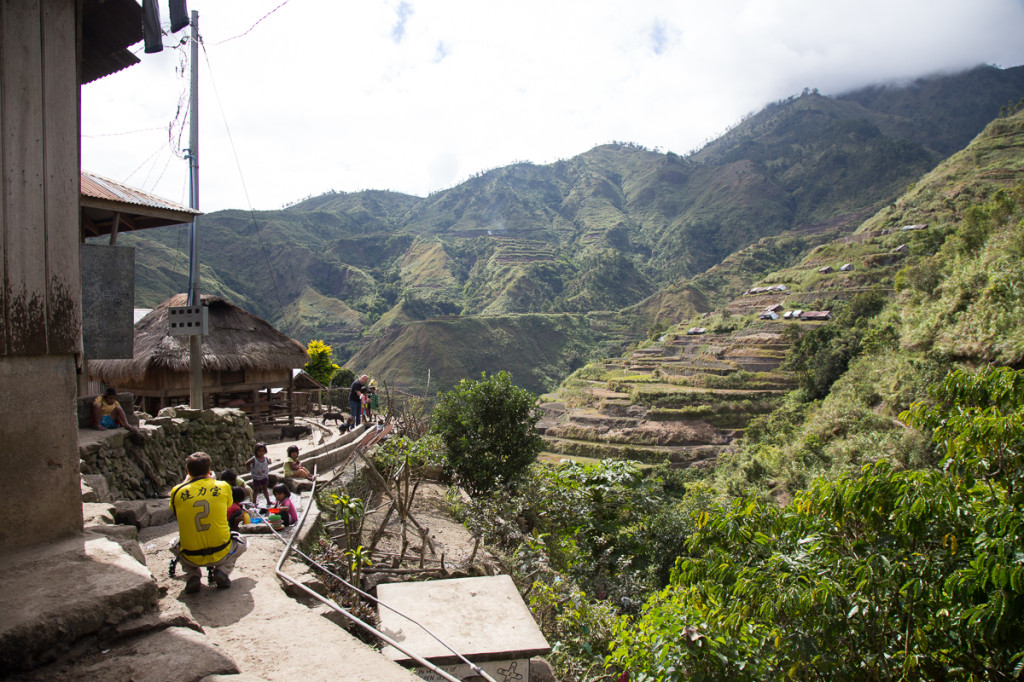 We'd love to come back here again and show everyone their photos and the video, but maybe with less gear on our backs. 😉
More photos on our Facebook page.