On the weekend we were lucky enough to attend a Steadicam workshop here in Manila. The workshop was put together by Big Brother Manila the official distributors of Steadicam and Red Cameras in the Philippines and M2 Studio a photography studio based in Makati.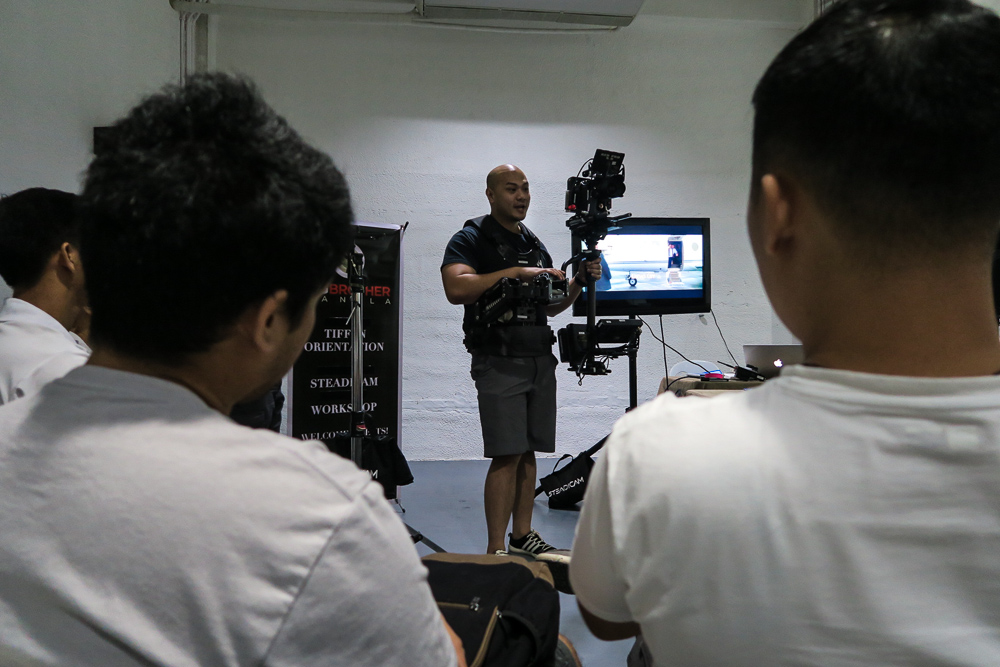 The workshop was great fun and presented by JR an experience Steadicam operator whose work I had unknowingly already watched in the excellent Heneral Luna. JR shot the complicated battle scenes and also the pivotal single take shot of the childhood story which was a critical element of the film.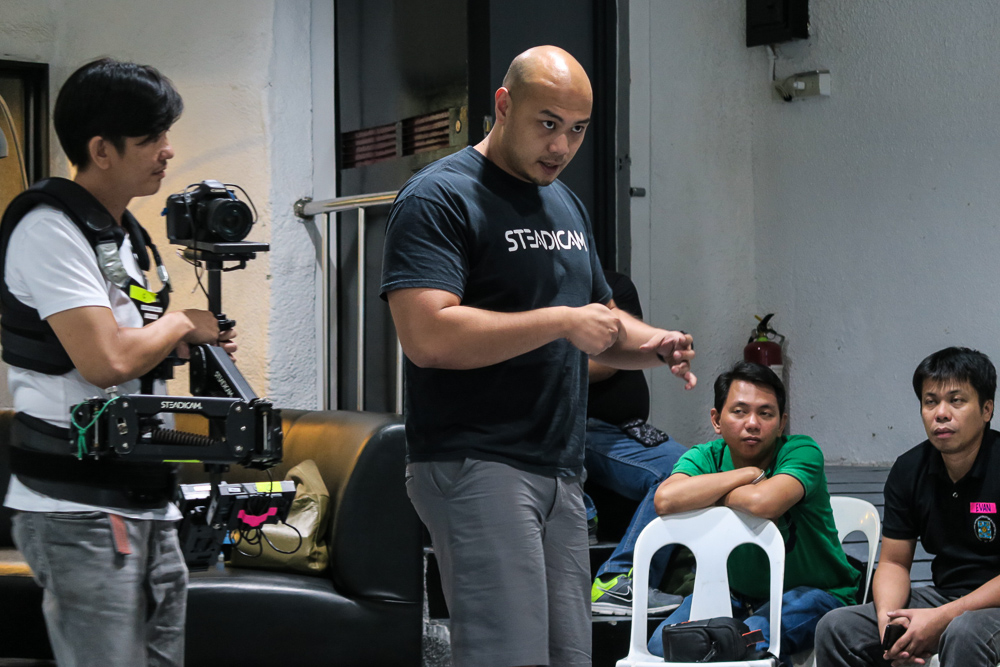 It was fascinating to hear from someone involved in the filming of Heneral Luna which is currently doing fantastically well and hopefully will become a landmark moment in Filipino cinema showing that serious and commercial films can be made here and there is market for something a little more substantial than romantic comedies or films about mistresses.
The workshop was a primer on Steadicams the equipment and the potential the system has. It was a great introduction and covered everything from balancing the rigs to practical hands on time with some serious gear.
What surprised me was the weight of the whole rig. I'm used to carrying a pretty basic setup, which might weigh 2-3kg, but this was on a whole different level. With a RED Dragon on the stage two big batteries and a monitor and the arm it was a hefty load. It was such a drastic change to the little flycam, which we sometimes use. It was a little daunting at first but with time I can see it getting easier and with everything practice makes perfect. Flying a Steadicam is a complete skill set, something, which takes a significant amount of time to learn and master. The few minutes that Geraldine and I had with the rigs was fascinating but it would take a whole lot more time to be competent to use properly.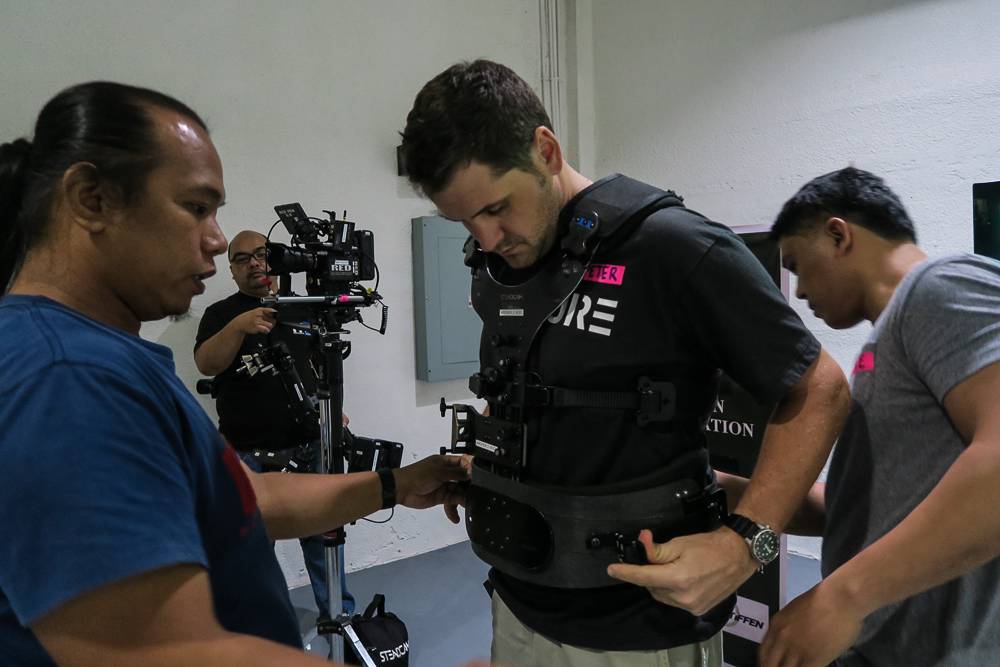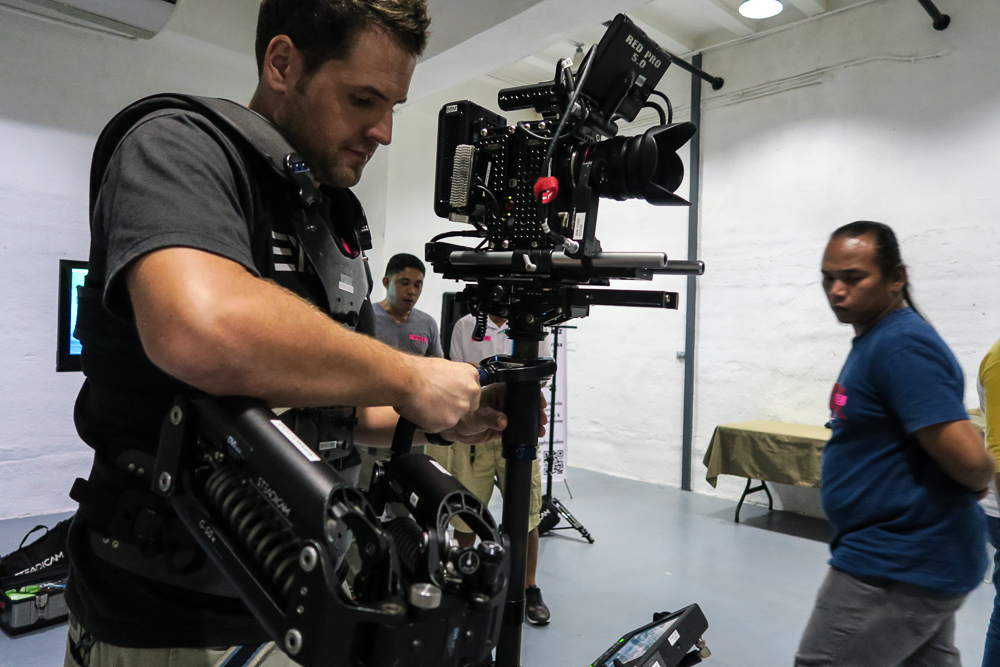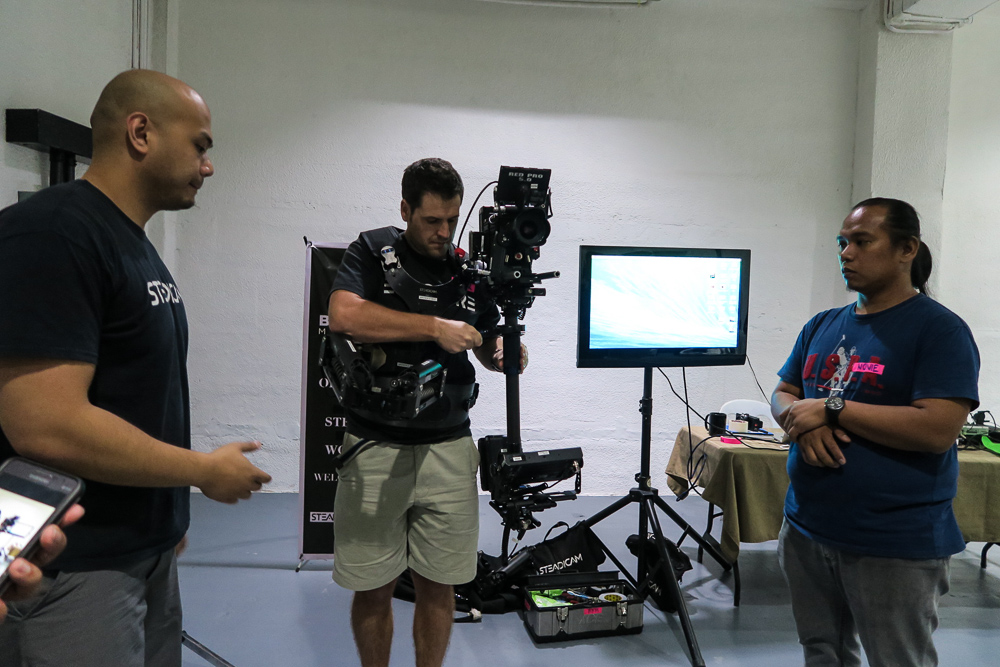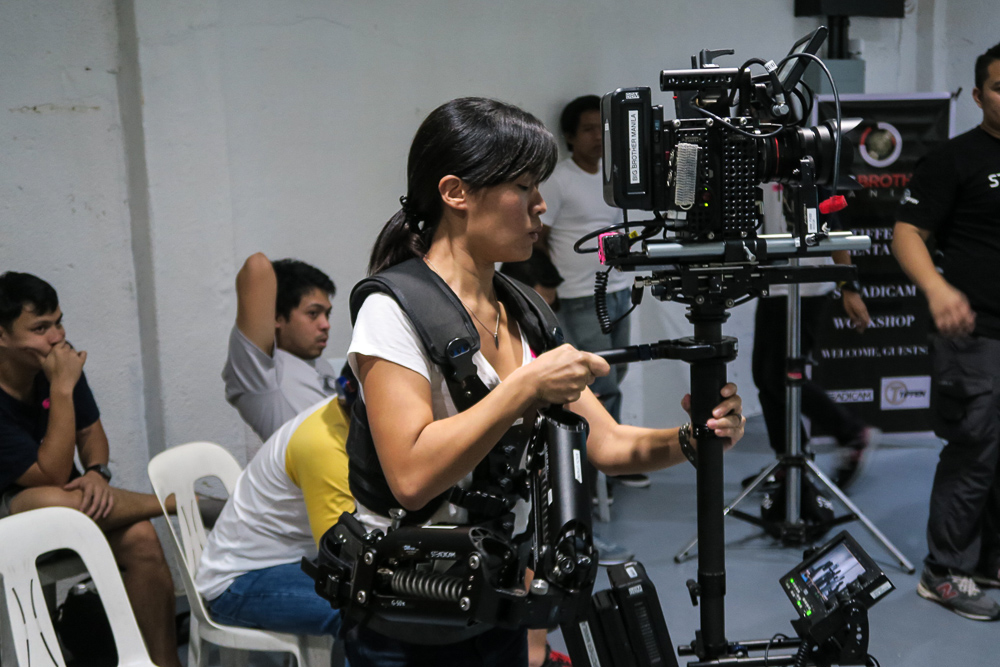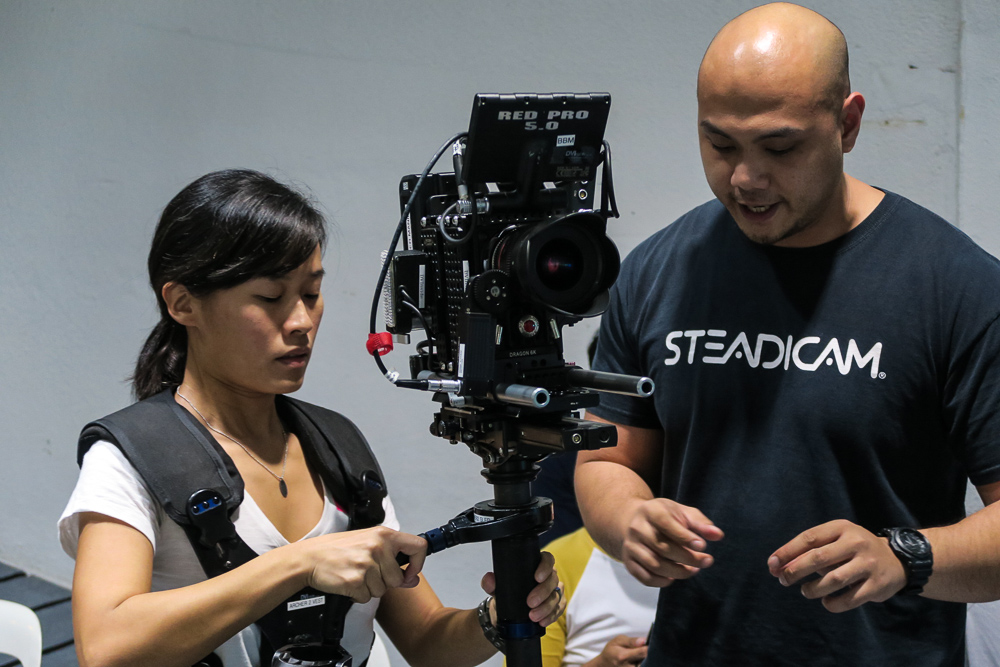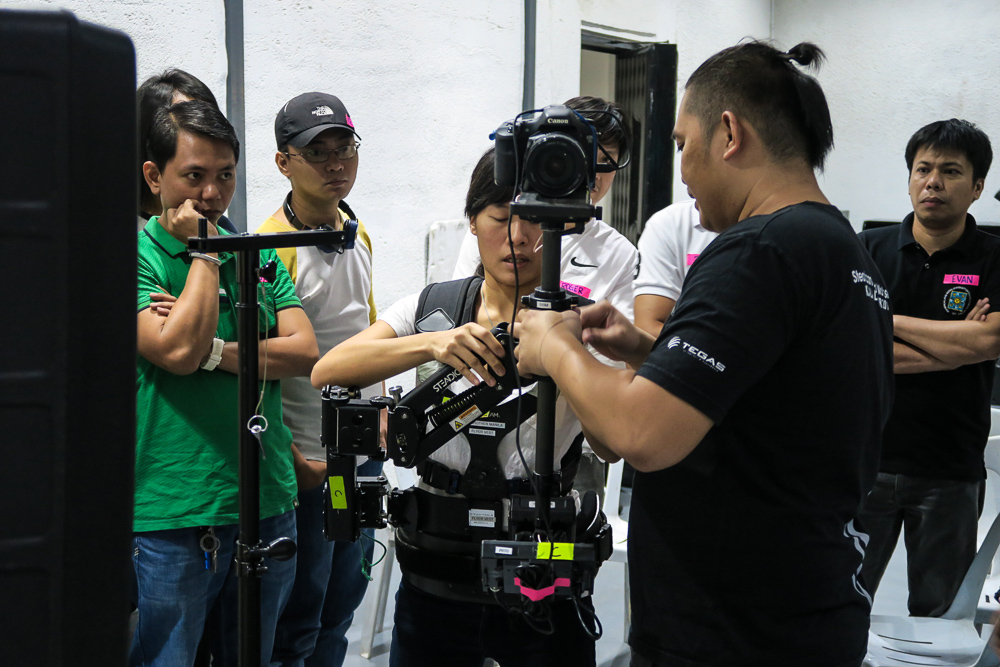 It'll be interesting to see how Steadicam responds to all the new 3D stabilisers that are coming onto the market DJI Movi and the like. There will always be a demand for skilled Steadicam operators in live sports, high production TV and cinema but for people working on an all together different budget the more affordable 3D stabilisers might well be a more affordable way of adding movements to their productions.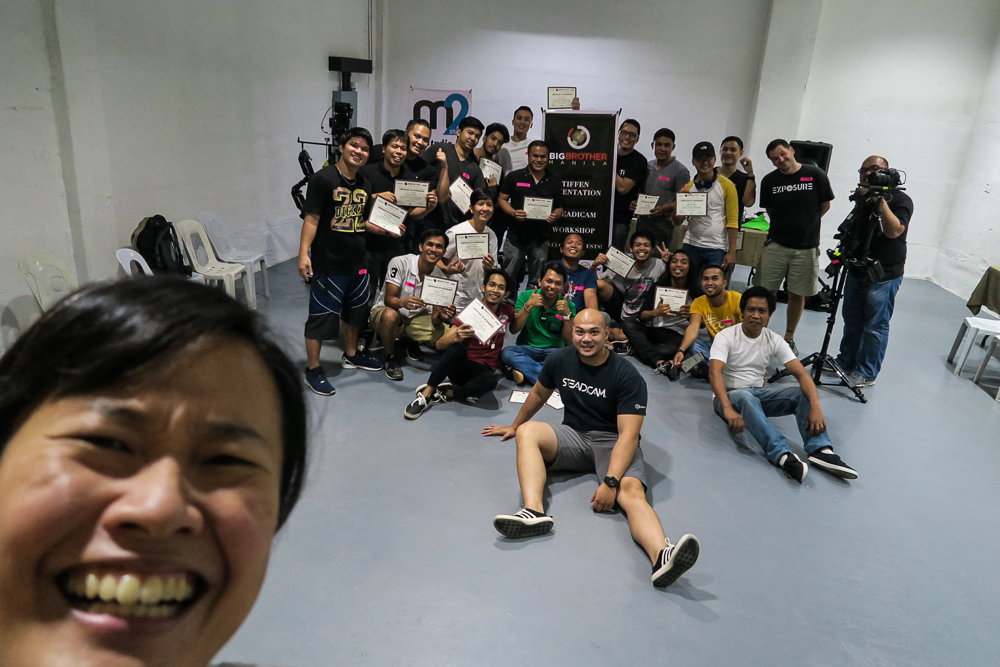 Thanks agin to JR and Mike at Big Brother and Mike and the team at M2 Studio for putting on the workshop.