Geraldine
I love watching Behind the Scenes (BTS) videos, especially in the making of a photo or video, what goes on making the shot and how the photographer/cinematographer thinks. This is also a way of learning new ideas from others.
In this Fstoppers Youtube Video, they teach you how to light a beer bottle for product photography.
I've broken down the 5-light set-up and what it looks like before all the lights are triggered.
Not everyone will have 5 camera flashes in their camera bags, plus not everyone will be having all the stands and clamps in their gear bag. But this is a great way to learn more about light, plus flashes are getting cheaper these days, check out YongNuo prices on Lazada. As for the flash disc, here's a DIY on how to make one (Google is your friend).
Two great takeaway tips I got from this video:
Coat the paper label with clear gloss to avoid wrinkling the paper
"Condensation" on the bottle is actually glycerin and water in a spritzer bottle. Glycerin makes the water droplets stay, and it stays there and won't drip down the bottle. 🙂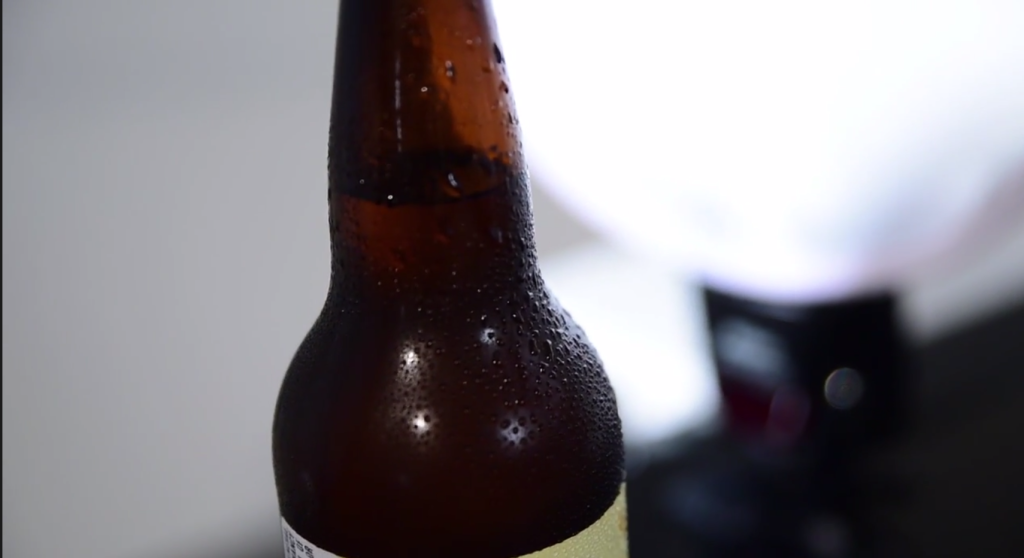 While we're on the topic of beer, here's a video we produced with Katipunan Craft Ales, as they tell their story how they got into making beer. 🙂
Katipunan Craft Ales from Exposure Media Productions on Vimeo.