Peter
We'll its been a while since we focused on still images as video is really what we spend most of our time doing. We decided to try and take a few portraits of Hoochie Coochie Mikkie, a talented blues musician we met at the Pasyal at Manila. He was so passionate and belted out the blues he really lit up the event even in the pouring rain. It took us a little longer than planned to meet up with him again to take his portrait.
The plan was to take a portrait of Mikki but I'll admit it was a bit last minute and we were very unprepared. I didn't have time to check out the venue, but I did put together a Pinterest board of portraits I liked and wanted to try and draw inspiration from.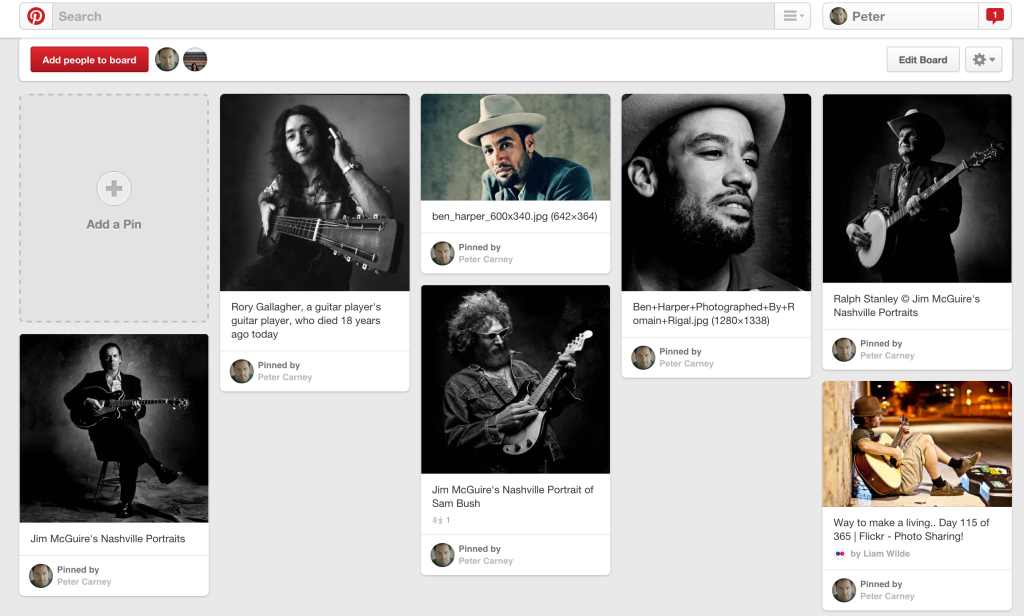 I particularly liked this image and that was to be my inspiration.
After turning up at the venue, we enjoyed watching the band play for 30 minutes or so before they took their first break. The band were amazing, it had been a long time since I'd watched any form of live music and these guys really were putting on a great show in a small bar on a Wednesday night in Makati. The harmonica player Ian Jorelle Lofamia is just ridiculous. He is heading to Memphis to represent the Philippines in a World Blues contest and I can see why, he is supremely talented.
It was during this first break that we planned to shoot Mikkie. I had a brief chance to look at the bar and the lighting was pretty bad, luckily I had a couple of speedlites with me. After searching the bar for a spot to shoot, I decided that the best option would be to use the darts area as it has a nice textured wall and was just about wide enough for me to photography Mikkie.
Second I had an umbrella with another speedlite as my key light and feathered this a little to try not to make it too harsh. I say I but it was Geraldine who was manning the lights as I had forgotten to pack the umbrella adapter for the light stand. We nailed the lights pretty quick and within 5 minutes or so got some really nice images.
We played around with the light to try a couple of different things but once we were happy with the light it was a case of getting Mikkie to relax and work on his pose.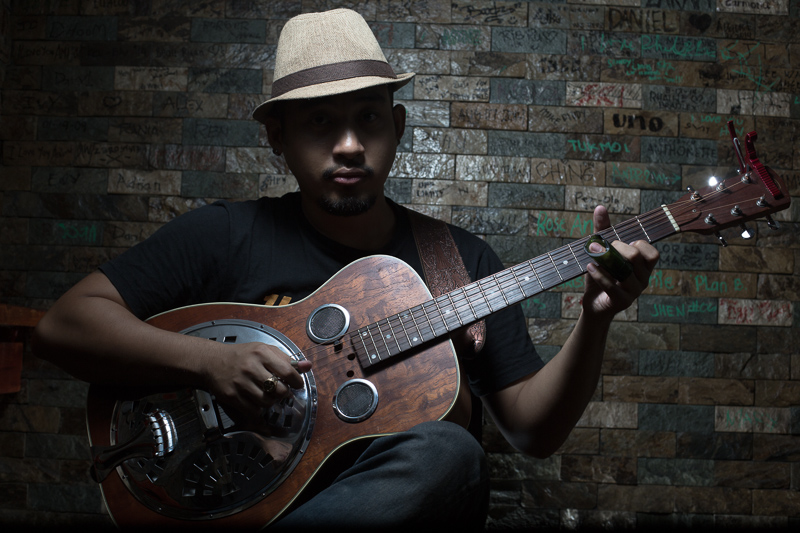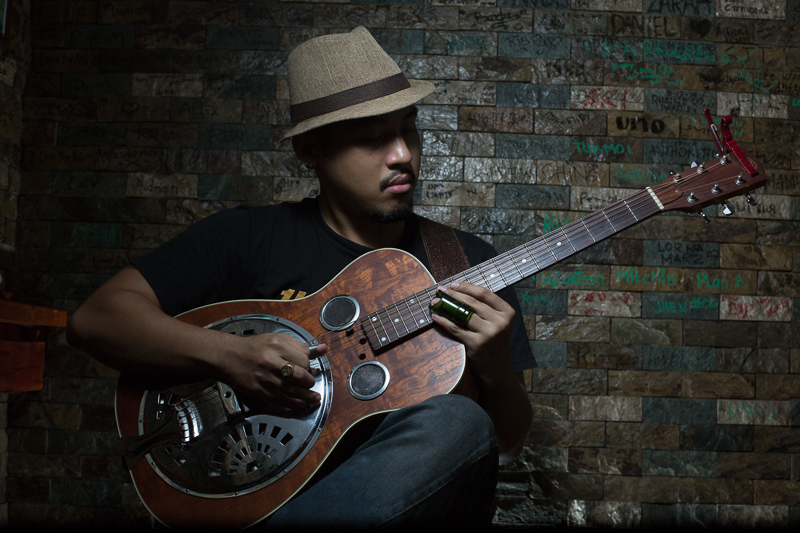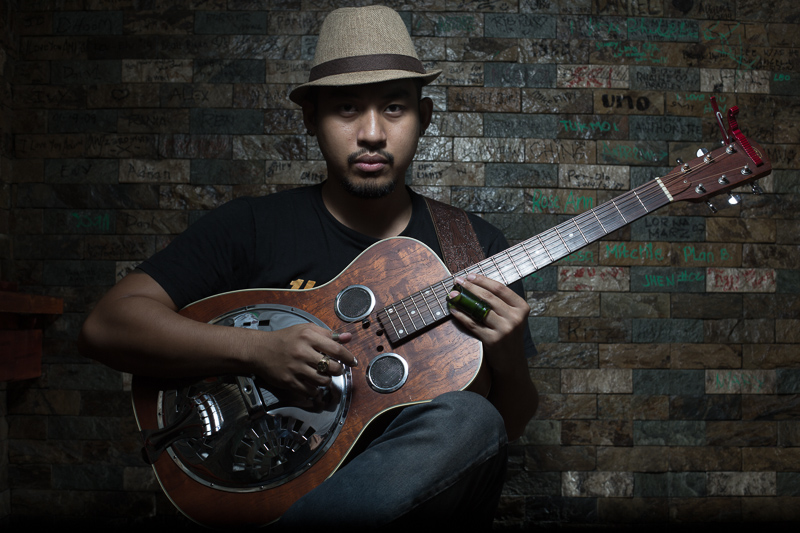 I loved his hat and wanted to play a little with the light to use shadows and add some atmosphere to the image. I had Mikkie look to his right and then look back at me to get the expression I wanted. It all worked out really well and I'm very happy with the portrait. I would have liked a little less spill from the umbrella but I didn't have a gridded soft box so there wasn't much I could do. Here is the final portrait in colour and black and white. I'd love to hear which one you prefer.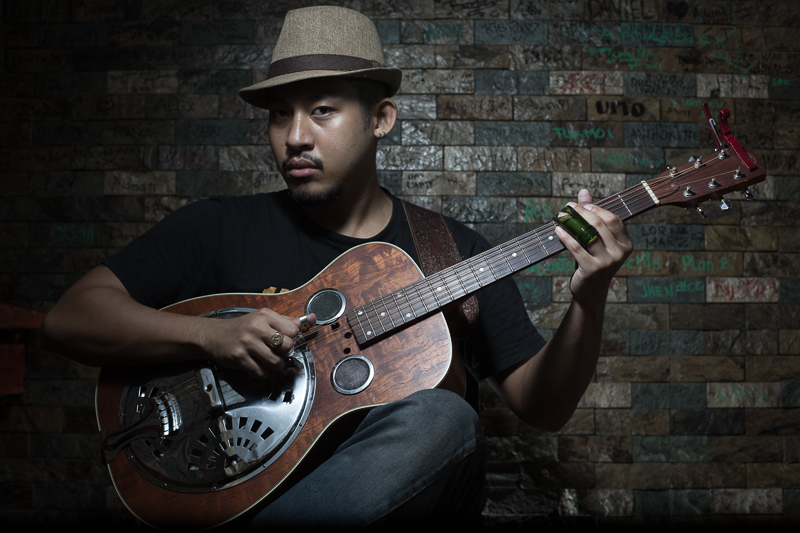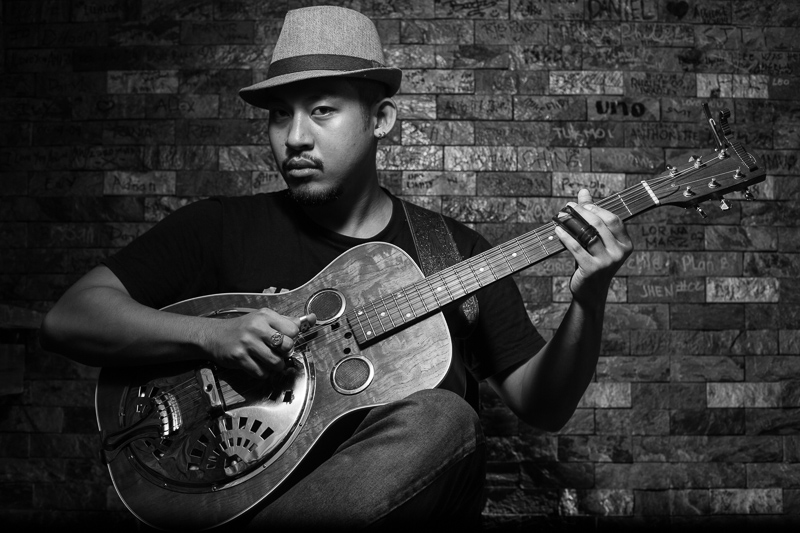 It was a really nice change to go back to thinking about still images rather than video. I think I'll be shooting more as it's something I miss and I love the problem solving nature of making a portrait, finding the background/location, getting the lights set up how you want them and turning a vision in your head to an image.